BRAKETTES HOST REUNION WEEKEND; HOME RUN DERBY ON TAP FRIDAY


STRATFORD, July 7 - It wasn't long ago that Sheila 'Cornell' Douty was playing softball for the Raybestos, Hi-Ho, and Raytech Brakettes. While playing third base or first base to perfection, it was her explosive bat that she is most remembered for, as well as her selection to the 1996 and 2000 U.S. Olympic Teams.

Cornell had the misfortune of playing at DeLuca Field in the days before the portable home run fence was installed. She hit 19 triples in 1988, the first year the Brakettes played at DeLuca Field. All of them would have cleared the current 210-foot fence. Most of her 48 career triples would have gone into the HR category with a fence.

Barbara Reinalda, a native Californian like Cornell, made her spectacular debut in 1976 with a bunch of no-name players and surprised the softball world by winning the ASA National Championship at Raybestos Memorial Field. That marked the start of a spectacular 19-year career during which Reinalda, now the assistant softball coach at Yale, finished as the Brakettes' all-time winningest pitcher with a 441-31 record.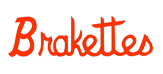 Springfield, MA, pitcher-first baseman Diane Schumacher also arrived on the scene with Reinalda and played 11 seasons, ranking in the top five in many categories, including RBI with 498 (fourth highest). She also won five batting titles and compiled a 55-16 record in the circle. Now she is a junior college athletic director in Maryland.

Cornell, Reinalda, and Schumacher will be joined by over 60 other former Brakettes, including two more National ASA Hall of Famers in Micki Stratton, wife of Brakettes Manager John Stratton, and Willie Roze. Olympian Danielle Henderson (2000) and home-run machine Stephanie Call will also be on hand at Frank DeLuca Hall of Fame Field for the Brakettes Reunion Weekend, celebrating the team's 70th season of play.



Friday at 7 p.m. the festivities get under way with an all-time home run derby, featuring present right fielder Denise Denis who is the leader with 108 in 12 seasons. Denis is hitting .429 with five home runs and 37 RBI for the 27-1 Brakettes who are coming off the championship of the Crown Plaza July 4th tournament. Following the home run derby, which will use the same format as Major League Baseball, the Brakettes meet Team Connecticut in a single, 9-inning game.

Saturday there will be an Old-Timers Game starting at 6 p.m. with the Brakettes and New York City Havoc meeting in a doubleheader starting at 7:30 p.m. The weekend concludes Sunday with a brunch for the alumnae and current Brakettes before an 11 a.m. game with the Havoc.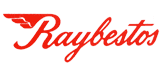 Expected to participate in the home run derby include Call (79 in three-plus years), Cornell (44), Ashley Waters (42), Elise Fortier (40), Carly Normandin (36) and current Brakettes Emily Lochten and Tatum Buckley.

Center fielder Val Suto continues to lead the team in hitting with a .541 average, after last weekend's 14-for-16 plate performance. She also has a team-high 17 stolen bases. Tatum Buckley is second at .500 with five home runs and 33 RBI. She also has an 8-1 mound record with a 1.13 ERA. Veteran Brandice Balschmiter, now a 10th-year Brakette, will start Friday night's game. She is 9-0 with 83 K's in 60 innings.

After Reunion Weekend the Brakettes begin a Midwest tour on Wednesday in Bloomington, IL. They will play 12 games in six days, capped by the City of Pekin Championship July 16-17.
Tickets for the Battle of the Sexes III .between the Brakettes and Bridgeport Bluefish, on July 24 at 7:05 p.m. at the Ballpark at Harbor Yard will be on sale all weekend. Tickets are priced at $8.00 when purchased from the Brakettes.