BRAKETTES STRATTON HOPES TEAM CONTINUES ITS WINNING WAYS IN NATIONAL TOURNAMENT; FIVE GAMES ON TAP FRIDAY AT FRANK DELUCA HALL OF FAME FIELD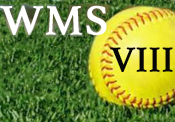 August 3 - If you think winning gets boring just ask Stratford Brakettes Manager John Stratton. "It never gets old, every game is a new opportunity to accomplish something, and every tournament is a chance to write another chapter in our history."

That's what the Brakettes (46-2) hope to do this week in the 8th annual Women's Major Softball National Championship tournament at Frank DeLuca Hall of Fame Field. The defending six-time WMS champion Brakettes will play two pool games Thursday night, facing the New York City Havoc at 6:30 p.m. and then the Dutchess Debs at 8:30 p.m.

Pool play begins Thursday with a doubleheader on tap in the afternoon, followed by three night games. Pool play continues Friday morning before the winner's bracket quarter-finals are on tap that evening.

All youth league players and their coaches will be admitted FREE throughout the tournament. They must wear their team jersey. Tournament passes will be on sale Thursday. Box seats are $35, reserved with back rests $30, and general admission (first and third bleachers) are $25. Season ticket holders receive a $5 discount on all tickets purchased. There are seven sessions in the tournament.

This is Stratton's 22nd year as manager of the Brakettes. He also coached the professional Connecticut Brakettes to a runner-up finish in the 2006 National Pro Fastpitch league and he also has served as a coach for the team for 17 years.

Stratton's managerial record is an astounding 1,276 wins against 117 defeats. Since 2010, when the Brakettes began a string of winning 21 straight tournament titles, the overall record is 396-16. He has piloted the Brakettes to five ASA championships and six WMS crowns.

One of the two Brakettes losses this year came July 9 against Friday opponent NYC Havoc by a 5-4 margin. "The Havoc always poses a threat. They have really strong players and a solid pitcher in Alyson Chiaramonte," said Stratton, whose pitching arsenal was a bit short-handed in that defeat.

Pitching for the Brakettes Thursday night will be Megan Good (5-0, 0. 00 ERA), who also belted her first home run in Tuesday's pre-tournament 2-0 win over the St. Louis Saints.

The Havoc won the inaugural WMS tournament in 2009, beating the Breakers in the finals. St. Louis finished third and the Brakettes were fourth. Since then the Brakettes have been a perfect 36-0 in WMS play.

The Connecticut Seahawks and Team Connecticut play at 1 p.m., and the Saints and Lyons, PA, Spirit clash at 2:45 p.m. in Thursday's opening session.

Following a team social, Opening Ceremonies will take place from 5:45-6:15 p.m. The final game of the evening session pits the losers of the 1 and 2:45 p.m. games at 9:30 p.m.

The Debs and Havoc meet at 9 a.m. Friday and the Saints/Spirit winner faces the Seahawks/Team Connecticut winner at 10:45 a.m. to finish pool play.

BRAKETTES BRIEFS - Standout shortstop Emily Lochten will not be available this weekend, having returned to Florida Atlantic. Former FAU shortstop Mandie Fishback, who came out of retirement this year, will be on hand for Stratton. . . All WMS games will be video webcast during the tournament. Go to www.brakettes.com and click on the link.